Gylfi Sigurdsson almost put Iceland in front early on but his angled shot and follow-up were both saved.
Nani slotted in for Portugal but Iceland worked a shock equaliser when Birkir Bjarnason volleyed home.
Cristiano Ronaldo had a header saved for an unconvincing Portugal, while Iceland went close late on when Alfred Finnbogason had a shot saved.
Off-night for Ronaldo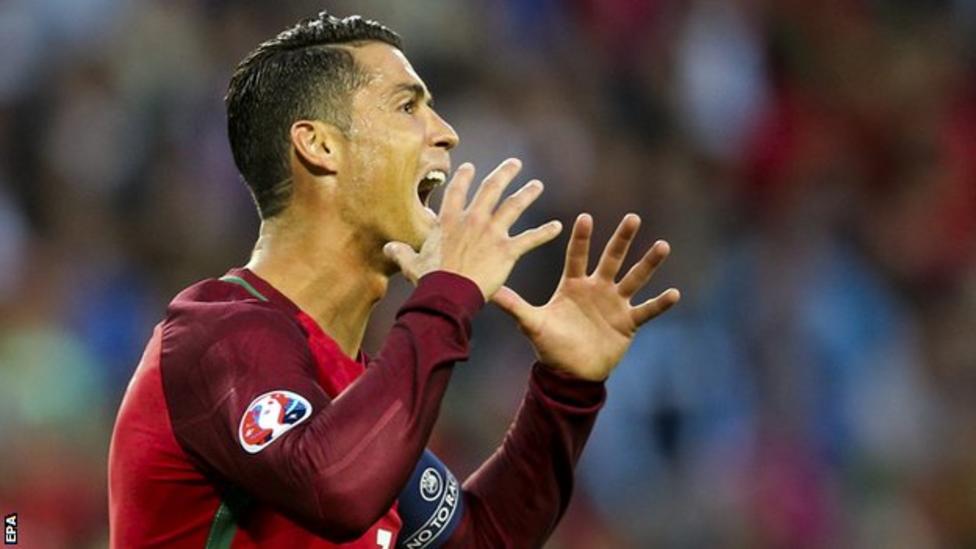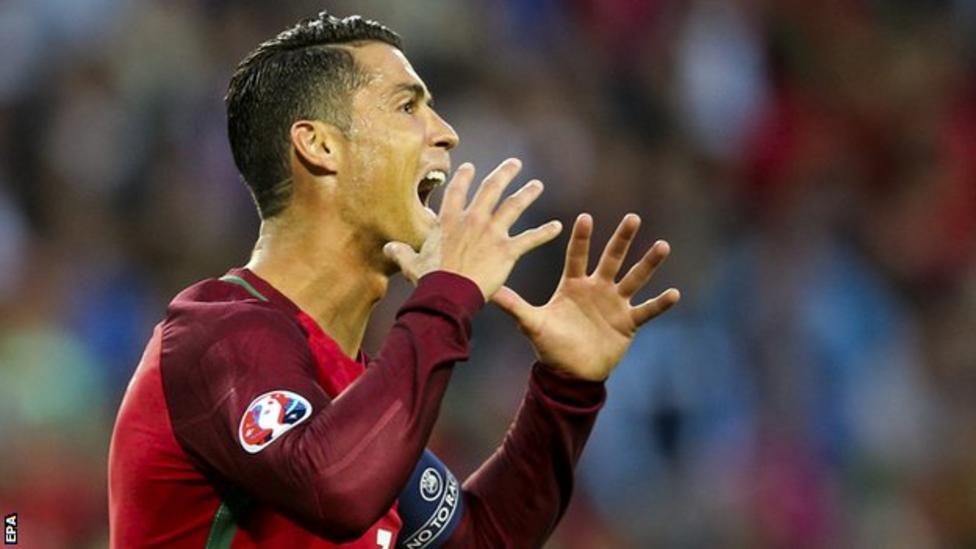 Ronaldo came into the tournament fresh from scoring the winning penalty for Real Madrid in their Champions League final shootout victory over Atletico Madrid as he added another club trophy to a long list.
Honours on the international stage have eluded him, however, and unless the forward can replicate his club scoring achievements for his country that is likely to continue.
Ronaldo, who won his 127th cap and equalled the Portuguese record set by Luis Figo, showed a glimpse of his quick feet to get in a precise cross for Nani, whose six-yard header was saved.
But he could only kick fresh air from 10 yards out as he failed to make contact with a long Pepe pass, then sent a 20-yard half-volley wide and had his late header saved as he endured a frustrating evening in Saint-Etienne.
Iceland enjoy the big stage
Iceland are the smallest nation ever to reach a European Championship finals, with a population of approximately 330,000, and have no professional clubs.
However, they beat the Netherlands twice on the way to qualifying for the tournament in France and added another chapter to their fairytale on their major tournament debut.
Goalkeeper Hannes Thor Halldorsson had more touches than any other Iceland player in the first half (30) but his side kept Portugal within reach.
Their efforts paid off when Bjarnason caught right-back Vieirinha out of position to score from Johann Gudmundsson's cross to the far post.
And, despite Iceland having just 27.7% of possession overall, they gave Portugal a couple of further scares before the final whistle.
"Honesty, endeavour – that's what Iceland are all about," said BBC Radio 5 live pundit and former England international Chris Waddle.
"They were getting a football lesson in the first half but they never threw in the towel. They've got their rewards, and their fans are going absolutely wild."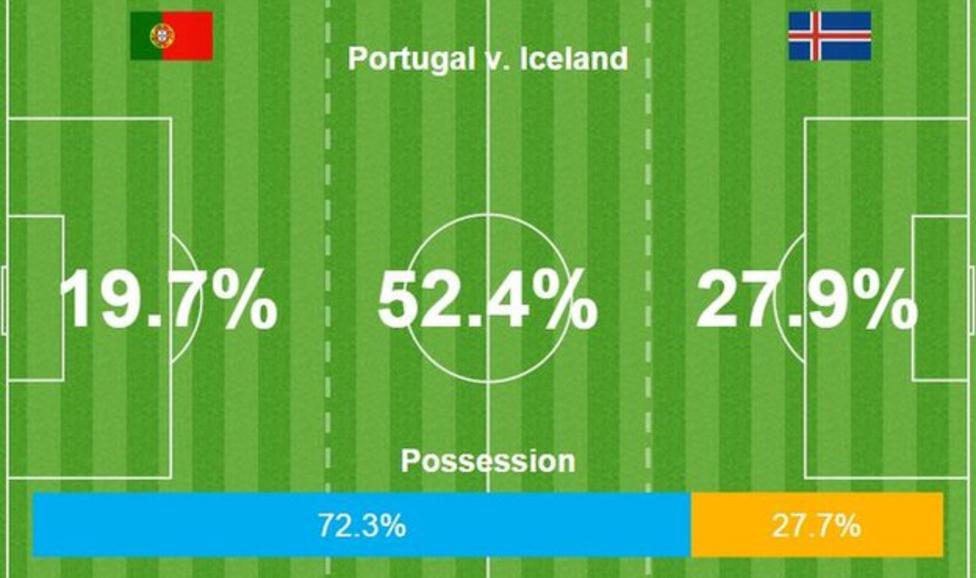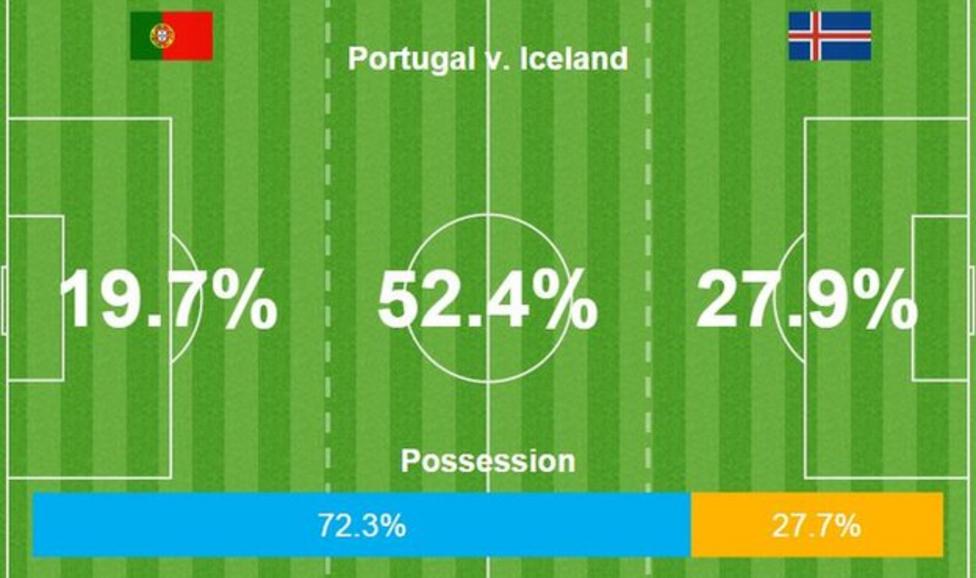 Are Portugal a one-man team?
On the basis of this game, the answer would have to be yes.
The move for the first goal did not involve Ronaldo and came courtesy of quick passing down the right before Andre Gomes put in a low cross for Nani to finish.
However, with Ronaldo having a quiet night by his standards, no other Portugal player stepped up to make the difference.
They also conceded an equaliser that suggests vulnerabilities in defence they will have to resolve if they want to win a major tournament for the first time.
Source: BBC NEWS
Help us report stories that expose environmental degradation, deforestation, pollution, poaching and ivory trade, illegal fishing, dumping of toxic waste, e-waste and plastics, illegal mining, climate change and impacts of global warming on different sectors of the economy and communities, not only in Africa, but also across the globe. While traditional news reporting is losing its relevance, serious investigative journalism requires more than basic journalistic skills. To do this we require a lot of resources.
You can either BECOME A SPONSOR or MAKE A CONTRIBUTION
---
Nelson Mandela once said: "A critical, independent, and investigative press is the lifeblood of any democracy. The press must be free from state interference. It must have the economic strength to stand up to the blandishments of government officials. It must have sufficient independence from vested interests to be bold and inquiring without fear or favor. It must enjoy the protection of the constitution, so that it can protect our rights as citizens."
If you like our journalism support us to continue bringing you groundbreaking and agenda setting stories.